We are delighted to announce that ColorTokens won awards in six different categories at the InfoSec Awards by Cyber Defense Magazine. The awards were presented on March 4th at the 2019 RSA Conference which is being held at San Francisco, California.
This is Cyber Defense Magazine's seventh year of honoring InfoSec innovators. The jury panel included certified security professionals who voted based on their independent review of the company. ColorTokens had to compete against nearly 3,000 information security companies from across the world.
The list of awards won by ColorTokens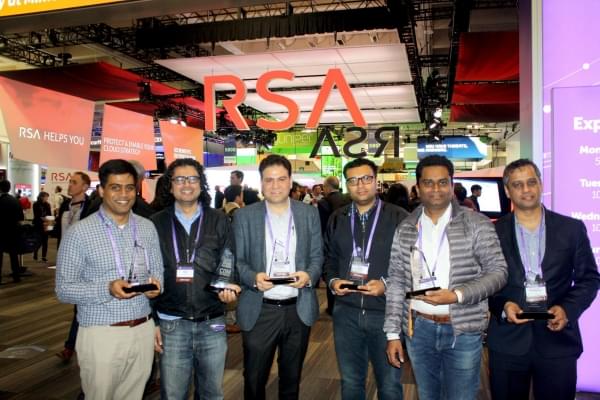 NextGen Security Company of the Year

Most Innovative Micro-segmentation

State of the Art Application Security

Breakout Cloud Security

Hot Company Data Center Security

Publisher's Choice Endpoint Security
ColorTokens Xtended Zero Trust Platform has been built to address some of the most pressing security challenges faced by enterprise security teams today. By providing granular cross-segment traffic visibility via a single pane of glass, the platform allows you to view application workloads, network traffic, its dependencies and end users, agnostic to their location and infrastructure. Security teams can then use ColorTokens to micro-segment applications and isolate critical resources based on business, security, and compliance requirements. To simplify implementation, the platform provides an attribute-based flexible policy framework. The framework is designed to allow access based on business intent while eliminating rigid network-level constructs like VLANs and IP addresses.
To secure endpoints, ColorTokens Xprotect delivers next-gen security by taking a signature-less approach. The solution works at the kernel level to detect, alert and prevent unauthorized processes running on your end-points and critical servers. But endpoint control is only one side of the security equation; the user is the other. Defining and controlling user access in a multi-device, multi-cloud world can be daunting and lead to an increase in security risks. ColorTokens Secure User Access allows enterprises to implement zero trust security at the user level with granular controls at host, ports and protocol level. Whether the user is at the office campus, home or public Wi-Fi, user access to critical business applications can be controlled and logged for forensic analysis,
The ColorTokens Xtended Zero Trust Platform is a holistic security solution that enables enterprises to implement a zero-trust architecture without multiple point security products, additional hardware, or multiple visibility tools. Learn more about how ColorTokens can help secure your enterprise.