Secure application access for in-campus and remote users
Flat networks create a massive attack surface for data center servers or workloads from users in campus, branch or public WiFi. To control the attack surface, your IT teams build scripts, define processes, and gradually moved to native tools like active directory.
However, with digital transformation, managing the users' access to cloud applications while managing the same access privileges from campus or remote location has become a challenge. The result is multiple point solutions for access management with no unified view of who is accessing which application and from where.
ColorTokens Secure User Access provides flexible policy control that adapts to users location, identity, and role
Protect micro-segmented applications from campus users
Secure Remote Access to DC servers and cloud workloads

Protect micro-segmented applications from campus users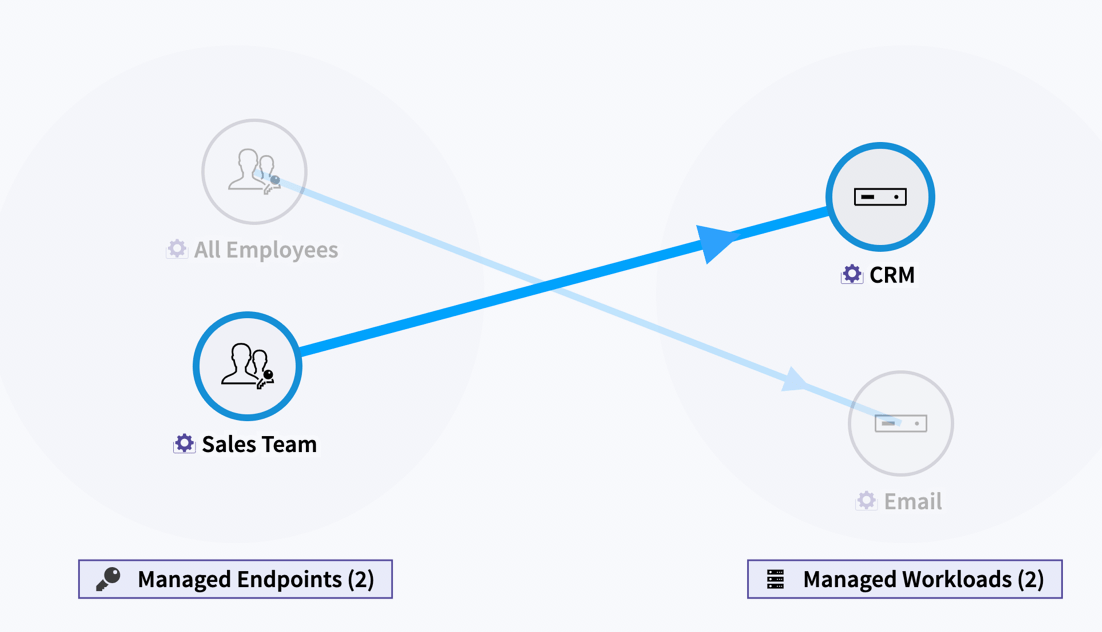 ColorTokens Secure User Access provides L4-L7 access protection by mandating authentication even to access the IP or port. You can secure applications that don't natively support authentication and access to system services SSH, RDP without making any changes to the application. ColorTokens Secure User Access integrates with centralized identity controls (AD) and provides a seamless single sign-on through SAML based authentications. The application access dashboard with session logs strengthens your forensics investigation in case of a breach.
Secure remote access to dc servers and cloud workloads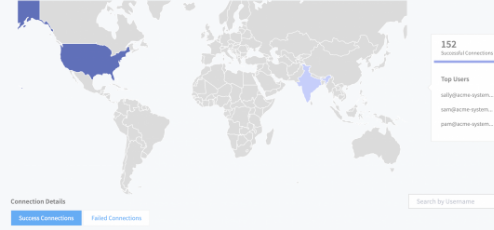 CTBridge, provides an on-demand secure connection to remote users and overcomes challenges with traditional remote access solutions like VPN. It establishes an on-demand IPSec tunnel when the user moves from in-campus to remote location – the auto on-off capability is transparent to the user and provides seamless application access. The AWS ready solution can hide the DC server and cloud workloads. CTBridge can operate in a zero-trust mode giving access to only whitelisted applications. The security escalates as access is limited only to enrolled machines and authenticated users. Furthermore, security is not compromised in the event of lost credentials.
"Fantastic visibility to my entire network. Helped save time and money as we found and plugged a perimeter firewall vulnerability, just in time before the external audit."