How a leading
healthcare organization

stays a step ahead of cyber threat

The healthcare industry has been hit hard by cyberattacks in recent years. Over 3,500 large data breaches have been reported in the last decade (in the U.S. alone), with 78 million healthcare records exposed.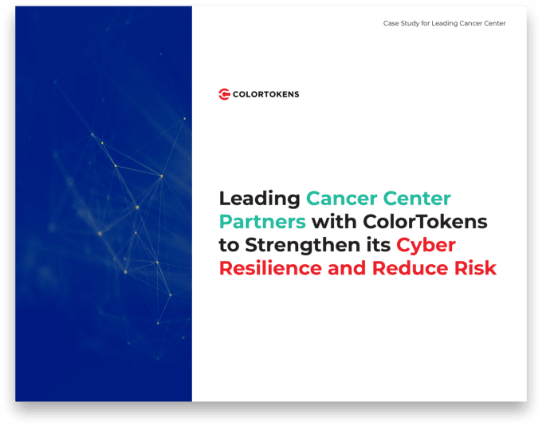 Download
With today's treacherous cyber threat landscape in mind, one of America's leading cancer centers decided it was time for Zero Trust.
The cancer center implemented the ColorTokens Xtended Zero Trust Platform to secure its mission-critical infrastructure: 10,000-plus servers running a mix of modern and legacy applications, 20,000 endpoints, and 120-plus petabytes of data.
That decision turned out to be a wise one. With an assist from ColorTokens, the cancer center has successfully:
Secured EPIC and EPIC back-up servers
Blocked unauthorized traffic
Segmented a flat data center network
Locked down legacy systems, several of which are no longer supported by the manufacturer